Welcome to Decorati.
Slate lite is real stone that is only 2 mm thick. It can be used internally or outside. Ideal for fire place surrounds, feature walls, Entrance ways, splashbacks etc. Slate lite can also be used to make joinery, as it can be pressed on to MDF. Available ex stock in New Zealand , with an indent time of 4 weeks if out of stock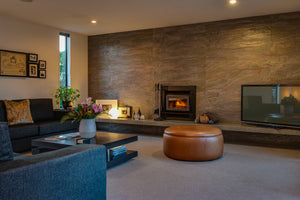 About Decorati.
Decorati is an interior design online shop for slate lite and surplus materials, end of line products and off cuts. The product here will vary constantly so please buy as you see , it may not be there when you come back next.

Revamp the look of your lounge
An easy look to achieve. Our SIBU Sheets size options are:
2.5m x1m or 1.25m x 1m. All SIBU sheets are self adhesive.
Shop Now
kitchen quick revamp
How easy can you give your kitchen a quick refresh and a complete new look. Prices starting from NZD$140.
Browse our products

A fresh new look
Achieve a fresh new look fast. With our self adhesive SIBU sheets you can give any space a fresh new look instantly.
Buy Now